Exploring made easy!
Multiple accountsNotificationsAdd alias for any addressView transactions for any address without leaving app
Dark mode and landscape supportWith universal purchase, buy once on all Apple's platforms!Add filters & sort transactionsAvailable on iOS, iPadOS, macOS, Apple Watch and Android
iPhone, iPad & Watch
Keep an eye on their transaction while being mobile. Tracking transactions is just one tap away!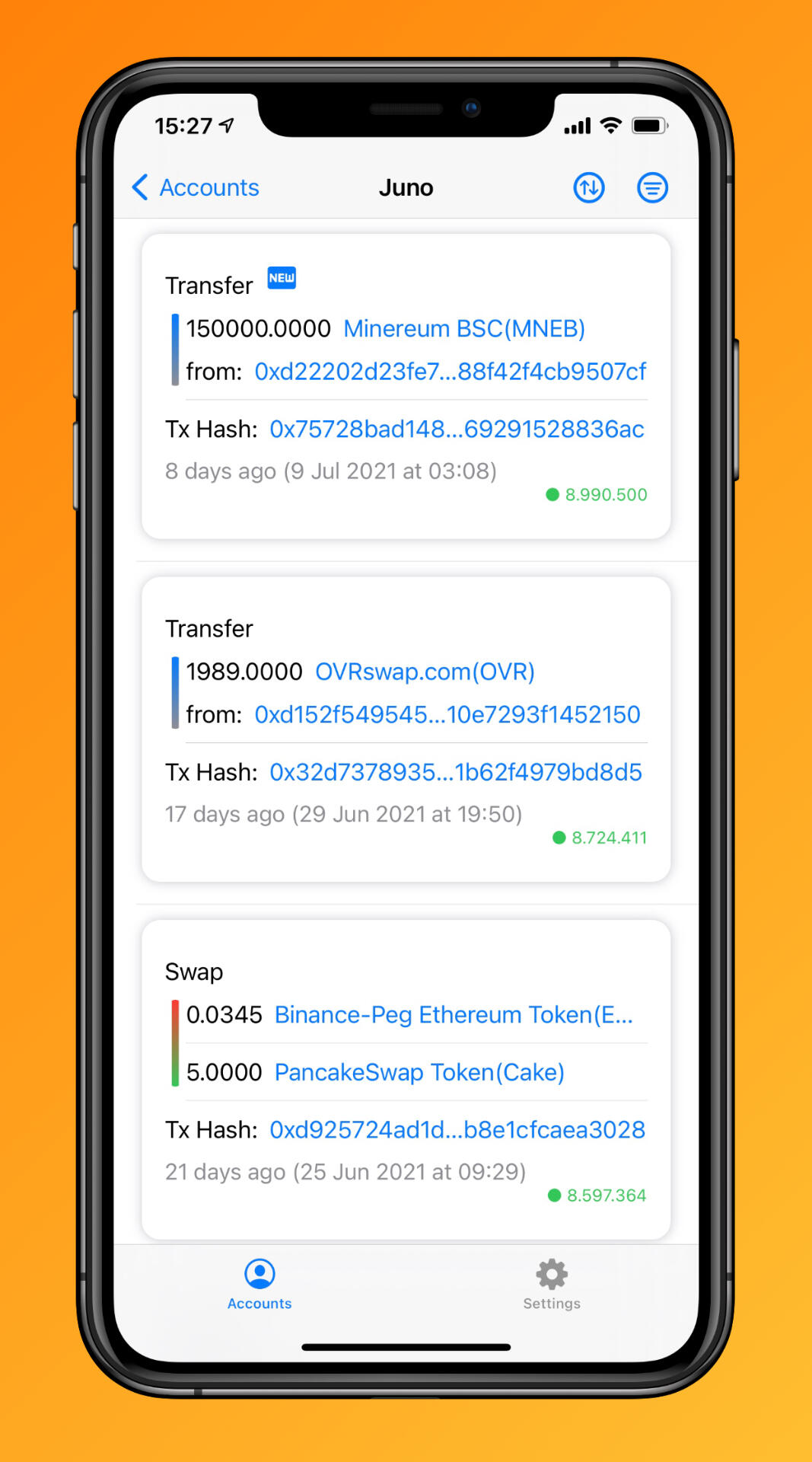 MacBook & iMac
Keep an eye on the accounts while also working or relaxing on your mac. With universal purchase buy once, have it on all Apple platforms!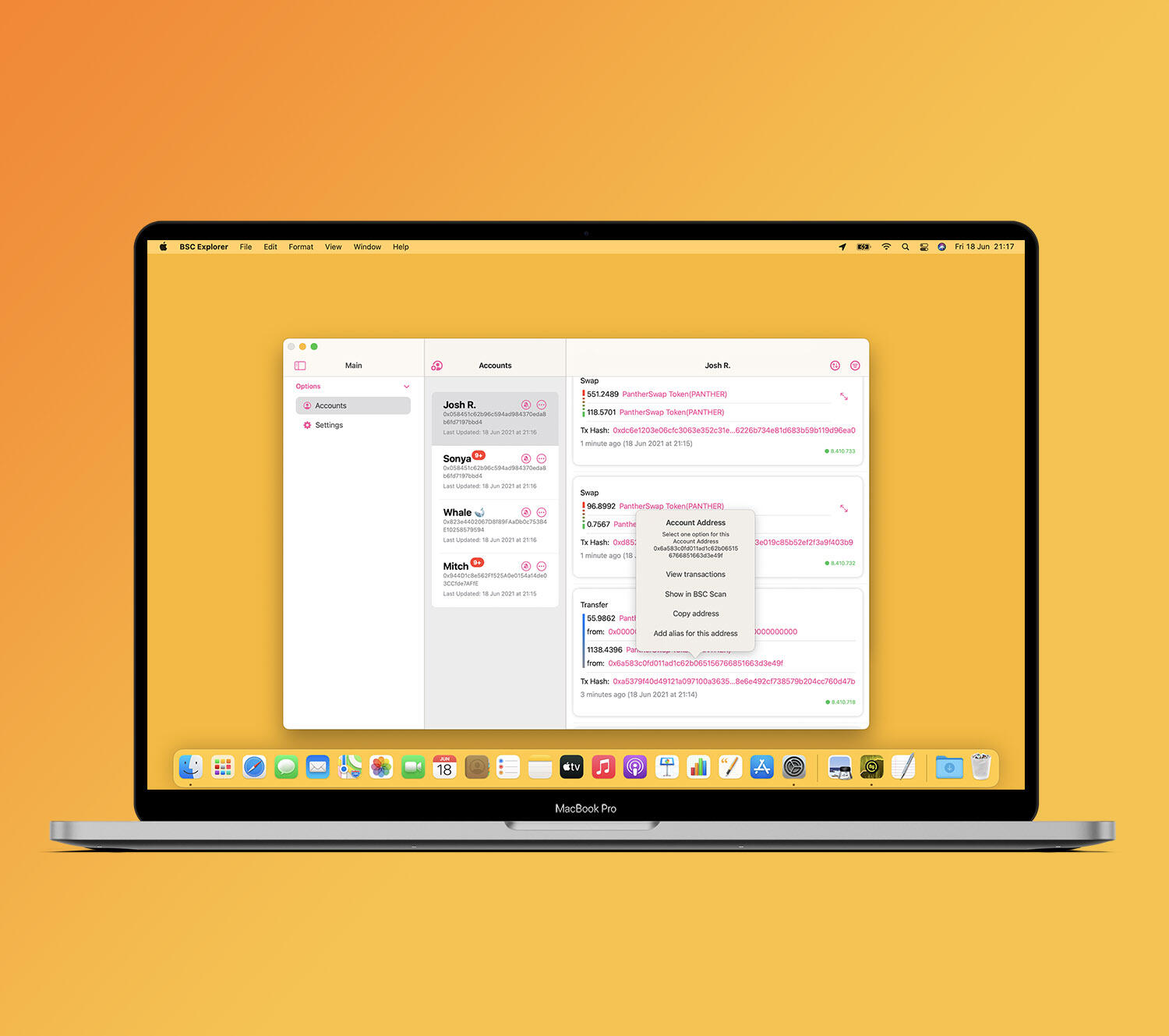 Android
Got an Android Phone or Tablet? We got you covered! Get it and start tracking BEP-20 addresses there too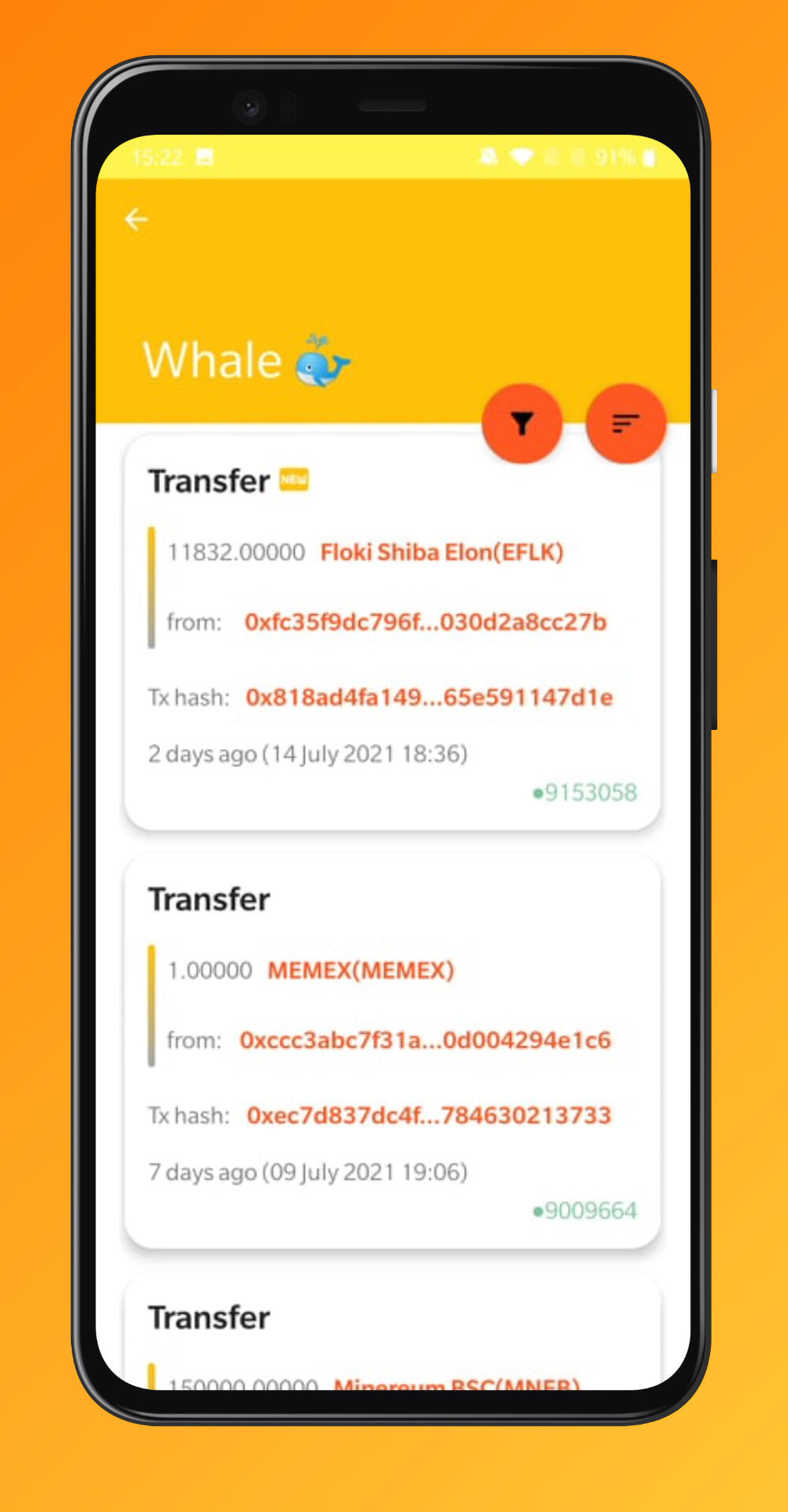 © 2021 Crapps Crypto Apps S.R.L. All rights reserved.